Quality Assurance Policy
To surmount the obstacle of development in advanced technology, MESOSCOPE have been committed to providing the innovative failure analysis solution and the evolution of new generation memory.
To achieve the vision of MESOSCOPE, in 2021 Jan, we are certified to ISO 9001:2015 by National accreditation body - UKAS (United Kingdom Accreditation Service)
Certification item : Design and manufacture of nano probe tip for Scanning Electron Microscope, Provide nano probing service for semiconductor device failure analysis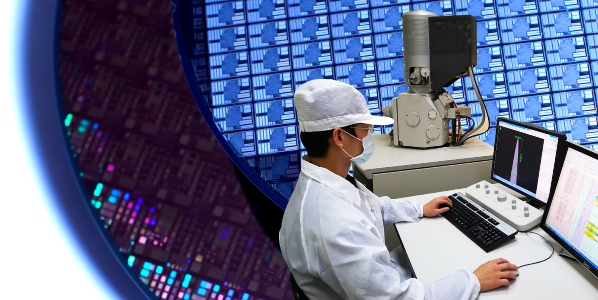 MESOSCOPE contributes on keeping hold following quality assurance policy
Full participation

Customer first

Sustainable management

Consistent quality

Experiment equitable

Experiment secrecy

Experiment accurate
Mission
Provides irreplaceable solution of semiconductor worldwide and to be the forerunner of nano probe and device failure analysis, innovate the meothods of semiconductor's measurement and develop the new-generation memory structures which to solve the obstacles to the development of advanced manufacturing processes and enhance Taiwan's international status.
Vision
MESOSCOPE born with the singular focus of overcoming the limitations of semiconductor applications and measurements. MESOSCOPE Provides irreplaceable solution in the world's semiconductor industry.