產品管理
MESOSCOPE is leading company for manufacturing Nano-scale probe.
The apex size of probe is below 5nm. And all probes are cleanned and well to be used directly without performing further cleanness process.
MESOSCOPE has capability to provide probes for variety SEM base Nano probing systems compatible.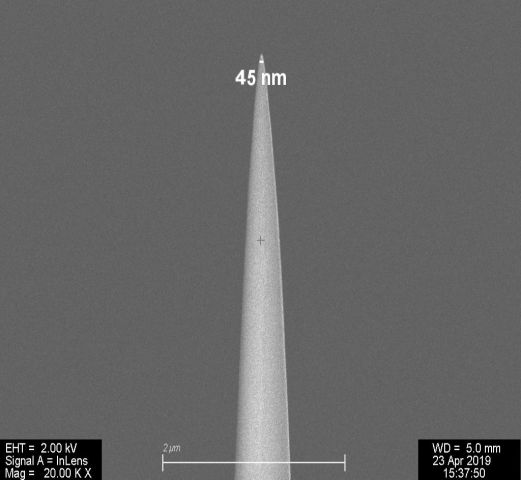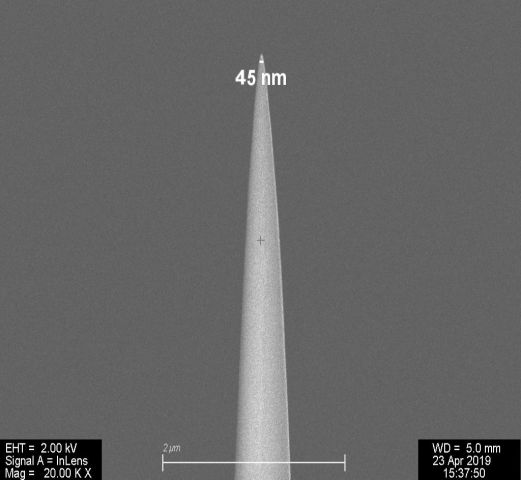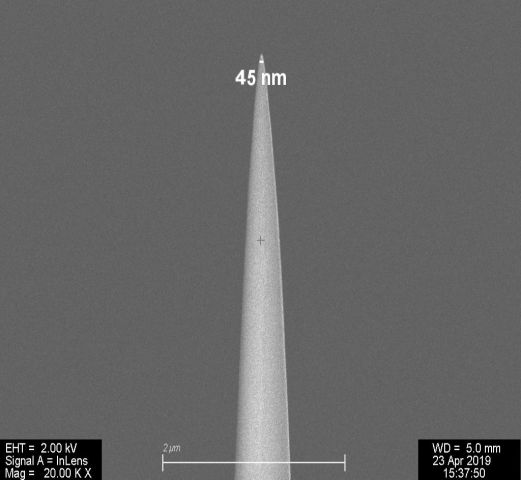 MESOSCOPE is the world leader in Nano-scale metallic probe manufacturer.
新竹科學工業園區展業一路9號2樓之2
886-3-6661059